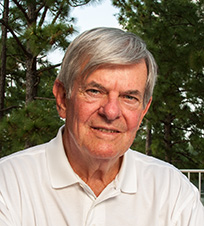 Barton Tuck is the owner and president of Wingfield Golf. Wingfield Golf is located in Greenville, SC and currently manages 7 semi-private and 1 private golf course in Virginia, Mississippi and Florida. Mr. Tuck has over 30 years experience in managing golf properties in the Southeast and has played an active role in the financing of over 50 golf properties.

Prior to founding Wingfield Golf, Mr. Tuck served as a founder and Chairman of GolfSouth and was responsible for growing GolfSouth's management portfolio to 22 golf courses, before selling the company in 2000. Mr. Tuck also successfully developed 10 high quality golf courses, 2 of which he personally designed. Prior to founding GolfSouth, Mr. Tuck was President and Chairman of the largest multi-family property manager in the country with over 400 properties.
Mr. Tuck has a BS degree from The University of North Carolina and was a licensed Certified Public Accountant in North and South Carolina, as well as a member of the American Institute of CPAs. He also holds a degree from the New York Institute of Finance. He is a native of Henderson, North Carolina and has resided in Greenville, SC since 1960.
Mr. Tuck played an active role in the management of the following golf courses:
Florida
Ekana Golf Club, Orlando (Owned & Managed)
Deer Island Golf Club, Mount Dora (Leased & Managed)
Ridgewood Lakes Golf Club, Davenport (Leased & Managed)
Shalimar Pointe Golf Club, Fort Walton Beach (Owned & Managed)
Perdido Bay Resort, Pensacola (Owned & Managed)
Killearn Country Club & Inn, Tallahassee (Owned & Managed)*
Sandpiper Golf Club, Lakeland (Owned & Managed)
The Links Golf Club, Hudson (Owned & Managed)
Shoal River Country Club, Crestview (Managed)
Virginia
Viniterra Golf Club, New Kent (Managed) *
Cypress Creek Golfers Club, Smithfield (Developed & Managed)
Lee's Hill Golfers Club, Fredericksburg (Developed & Managed)
Pleasant Valley Golfers Club, Chantilly (Developed & Managed) *
South Riding Golfers Club, South Riding (Developed & Managed) *
Lake Chesdin Golfers Club, Richmond (Designed, Developed & Managed)
Highlands Golfers Club, Richmond (Designed, Developed & Managed)
Bowling Green Country Club, Front Royal (Managed)*
Bristow Manor Golf Club, Bristow, VA (Managed)*
North Carolina
Forest Creek Golf Club, Pinehurst (Developed & Managed)
Bright's Creek Golf Club, Hendersonville area (Developed & Managed)
Foxfire Golf Club, Pinehurst (Renovated & Managed)
Beacon Ridge Country Club, Pinehurst (Leased & Managed)
Northgreen Country Club, Rocky Mount (Owned & Managed)
Woodlake Resort & Country Club, Vass (Managed)
The Carolina Golf Club, Pinehurst (Managed)
Wake Forest Country Club, Wake Forest (Leased & Managed)
Sapphire National Golf Club, Cashiers (Managed)
South Carolina
Moss Creek Plantation, Hilton Head (Owned & Managed)
The Reserve, Myrtle Beach (Managed)
Willow Creek Golf Club, Spartanburg (Managed)
Maryland
River Downs Golfers Club, Finksburg (Developed & Managed)
Tennessee
The Ridges Golf Club, Johnson City (Developed & Managed)
Stonebridge Golf Club, Memphis (Managed)
Mississippi
Wedgewood Golfers Club, Olive Branch (Owned & Managed) *
North Creek Golfers Club, Southaven (Owned & Managed) *
New Jersey
Princeton Meadows Golfers Club, Princeton (Managed)
* Currently under Wingfield Golf management
---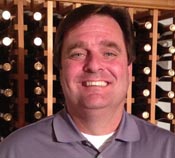 Noel Tuck is the Operations Manager for Wingfield Golf. Noel has extensive experience in the golf industry, serving GolfSouth for 10 years as their Manager of Operations and Construction. Noel also conducted the due diligence phase of several GolfSouth properties prior to acquisition.
Prior to rejoining Barton at Wingfield Golf, Noel worked for Camina Design and Construction in Pinehurst, NC where he managed the construction of Forest Creek's new 40,000 sq. ft. clubhouse and other Forest Creek facilities.
Noel graduated from Wofford College in Spartanburg, SC.
---
Melinda Andrews joined Wingfield Golf in 2002 as the Payroll and Human Resource Administrator. Melinda coordinates all payroll related activities along with insurance and benefits administration for all properties managed by Wingfield Golf Management Services.
Prior to joining Wingfield Golf, Melinda worked for a large real estate management company in Greenville, SC.
---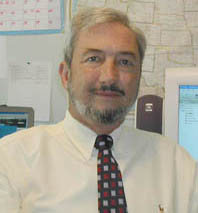 Phil Wiggins works with Wingfield Golf on a variety of projects as a consultant. Phil started in the golf course business in 1986 as the general manager for Shalimar Pointe Golf Club in Shalimar, Florida. Perdido Bay Resort was added to his management responsibilities in 1988.

For the next 12 years (1988-2000) Phil worked for GolfSouth as a regional manager and had the daily operations responsibility for over 20 golf courses in Florida, Virginia, North Carolina, Maryland, Mississippi and New Jersey.
GolfSouth was sold in 2000 and Phil founded Wiggins Golf Consulting in 2001. His company focuses on internet marketing promotions for the golf business.